Meet the Founder, Connie Sherman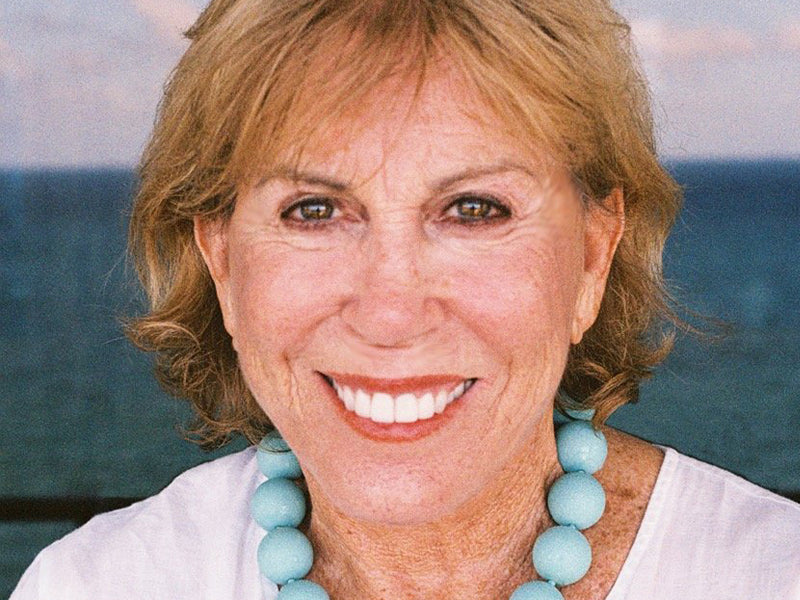 What was life like before Hot Girls Pearls? What did you do?
I worked in a lot of creative careers, from a magazine art director to a Special event designer and theater decorator. I worked for myself, so there was a lot of chasing jobs. The most exciting thing to come from all the different career paths I took, was the chance to work with some of the biggest and brightest, and I still love remembering the opportunities I enjoyed.
Did you always see yourself as an entrepreneur?
I think so. When the Sony Walkman first came out with those metal headphones, I designed fabric covers to pretty them up! I spent a summer with a broken foot in a cast and crutches. Those crutches were painted elegantly, with plenty of ribbons and tassels. I thought that would be a great one too. After working for advertising agencies and magazines in my earlier years, I just had to be on my own. I was fortunate to get additional design education long after college, and that spurred the creative highways to open up around me.
How did you come up with the idea for Hot Girls Pearls?
Nature took hold of me and that was the beginning. I had breast reduction surgery and the doctor put me on a medication as a preventative for cancer. This medication also turned me into the "Towering Inferno," and life became unbearably hot. And because of the prescribed medicine, I could take no hormone therapy for hot flashes, which only got worse. Deciding that if I couldn't take something, I would wear something, and after finding nothing suitable for my life in New York City, I decided to design something myself. Thus were HOT GIRLS PEARLS invented. WHEN DID YOU DECIDE ON THE NAME? Every idea I have had occurred when I was walking my sweet dog, Pogo. I think that was when I was the most able to let my mind wander freely. I had been trying out names for weeks, writing down everything that came to mind, no matter how outrageous. I even contacted a branding company who wanted $35,000 to name my product! Now, I've always appreciated a good turn of the phrase, and as I walked in cadence with my little pal, "Girls Pearls" kept swimming in my head, Just as we were crossing the street to return home, HOT GIRLS PEARLS literally went off in my head in bright lights! How perfect that the name was exactly what they are, and that it would cause such a sensation.
When did you know you had a great idea?
When after selling the Pearls for only 2 weeks, I contacted Bobbi Thomas at the TODAY show, who wanted them immediately for her segment called "Bobbi's Buzz". On that day, from 1 minute of coverage on national tv, we had $15,000 in sales just one morning. We were on our way.
What was the biggest challenge in starting your business?
Having no business plan was a critical error I now see from my point of view. We were so slammed by media attention and bursting orders, we seemed to have gotten tied up in the everyday running, rather than the overview.But perhaps sensible traditions wouldn't have given us the early success we enjoyed. But as business and demand grew, we needed additional funds to hire someone to 'guide the ship'. I only enjoy the creative aspects of the entirety, and grew weary of the pressure.
What has been the biggest surprise?
The overwhelming love we get from customers every day, women in the grips of menopause, or cancer, lupus, MS, pregnant or breast feeding...any woman who gets hot. We even have a lovely customer and friend now, who sent us a dozen eggs from her own chickens!
What do you enjoy doing when you're not working?
EVERYTHING!!!!!!